Now There's a New Industry Standard For Bolted AODD Pumps - With No Repiping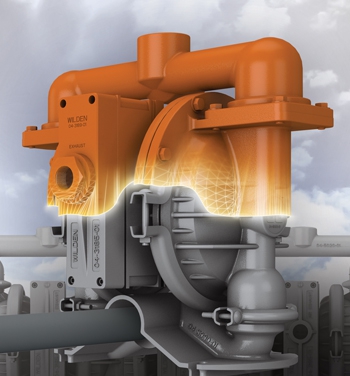 Wilden® Advanced™ FIT AODD pumps feature superior flow rates and easier installation compared to other brands. And they "fit" bolt-to-bolt and pipe-to-pipe within existing fluid-handling piping systems.
Wilden Advanced FIT Features and Benefits
Higher ROI -
Exact fit from bolt-down footprint to inlet/discharge connections - Reduces installation costs.  Eliminates repiping expenses.

Re-engineered fluid path drives higher performance – Up to 45% higher flow rates vs. Original™ Series and up to 37% higher flow rates vs. Advanced Series*
Bolted product containment – Provides superior containment, sealability and ease of maintenance.
Available with Wilden Pro-Flo X™ or Pro-Flo® SHIFT Air Distribution System – Up to 60% savings in air consumption over competitive AODD technologies.
Easier Installation -
Fewer fasteners and easily accessible with power tools – Up to 73% reduction in fastener count and up to 72% faster assembly / disassembly yielding shorter downtime**.
Flexibility in aligning the wetted path assembly through lateral adjustment of the manifolds- Easier installation into poorly piped systems.
Wider Variety of Fluid-Handling Applications -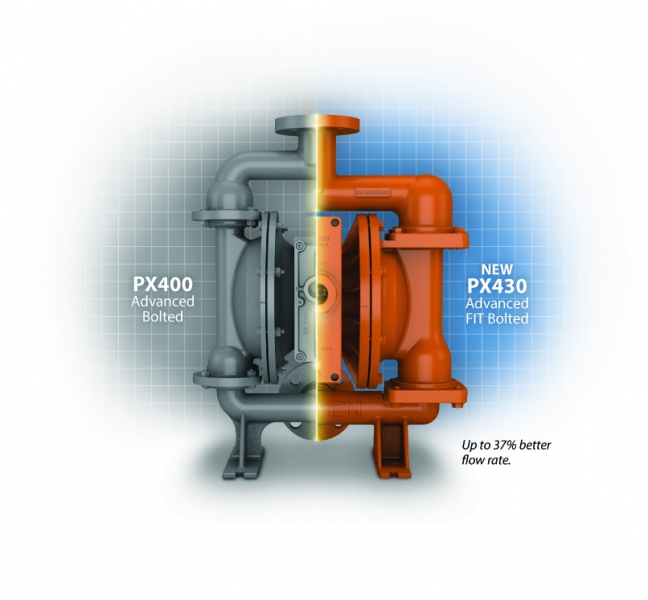 Features 316 stainless steel, aluminum, & cast iron wetted paths and largest selection of genuine Wilden diaphragms - Offers greater diversity in fluid compatibility including exceptional performance for abrasive applications.
ADS center block options include aluminum, nickel-plated aluminum, stainless steel or polypropylene
» Download Wilden Advanced FIT Brochure

* 1½" pump comparison
** PS800 vs. PS830 comparison
*** 316 stainless steel versions available in late 2014