i-ALERT3 Equipment Condition Monitor
ITT i-ALERT3 is the advanced machine health sensor that quickly and accurately diagnoses status and warns of issues prior to occurrence for a variety of machines.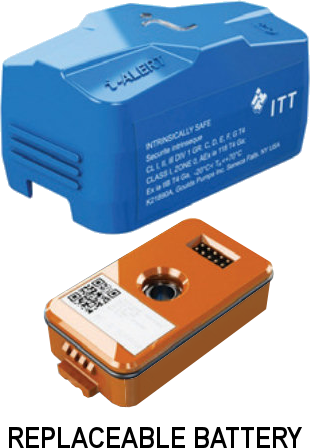 Easy, secure integration with existing processes and capabilities — be that automated diagnostics, remote monitoring, walkaround data collection, reliability monitoring experts or total rotating equipment management.
See fast results (including reduced costs and increased uptime) and gain peace of mind knowing the i-ALERT system is monitoring your equipment to discern which machines need attention, alert you of issues before occurrence, and focus preventive actions to avoid large repairs, failures and downtime.
The new replaceable battery design is intrinsically safe and allows minimal time and cost for replacement.


For additional information:
Manufacturer's Website